This handbook intends to increase and improve the involvement of older persons in all processes that affect their human rights.
FOREWORD
by
EU Commissioner for Justice, Consumers and Gender Equality
Vĕra Jourova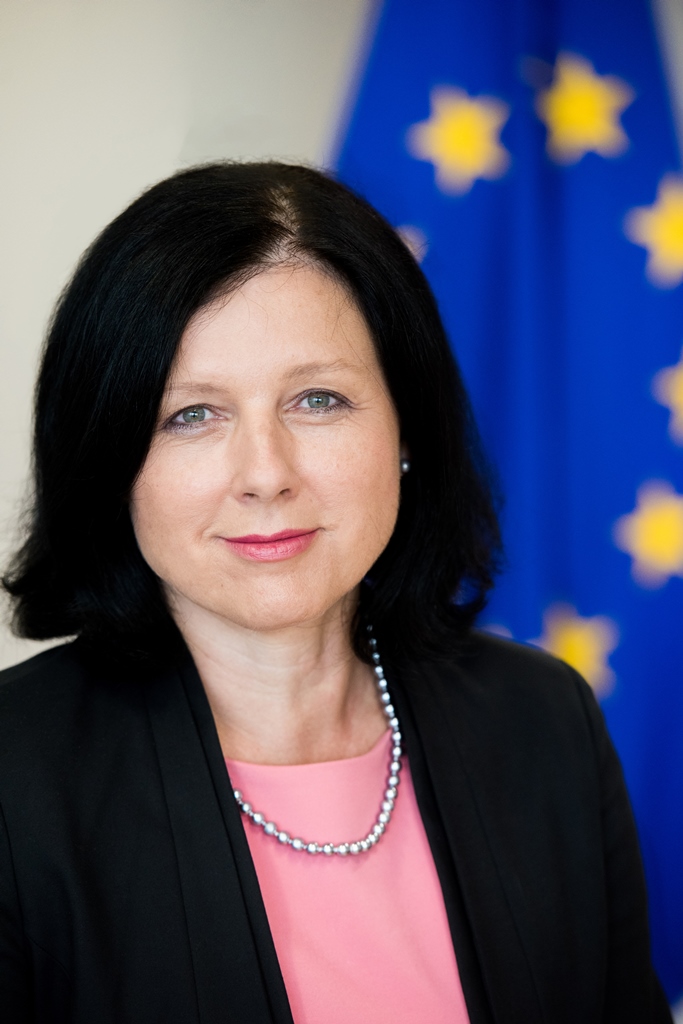 The European Commission and I personally find it of the utmost importance that EU citizens are well informed about their rights. For this purpose we use many different information channels and we also support civil society organisations like AGE Platform Europe that engage with specific target groups. The group of older citizens is of ever increasing size and importance in our countries. I therefore very much welcome this on-line self-advocacy handbook specifically written for you, older or younger reader.
This publication shows how relevant the European Union is for the daily lives of our older citizens and how EU law and instruments help to promote the rights of older persons at all levels of governance, even beyond our borders. It can be used as a manual by readers who simply want to get a better understanding of their rights. It can also be a very practical tool for people who are active in the safeguarding and promotion of older people's rights or who want to become more involved in it.
The editorial responsibility for this text resides with AGE Platform Europe. The manual illustrates the close involvement of this NGO in our policy work for the benefit of older persons. I am grateful to AGE for the constructive cooperation we have had with them for more than 15 years now. A very recent example is our joint support to the World Health Organisation's Global campaign to combat ageism that deals not only with outright discrimination but also with prejudice and stereotyping of older persons.
The online tool can be used in various contexts. This latest chapter about the EU is published in the early run-up period to the 2019 elections of the European Parliament. It can help AGE members in raising awareness of candidates to the EP elections about the role that the EU plays in the promotion of older persons' rights, while it can also help to make the larger public of older citizens more familiar with the vision of a strong EU which protects its citizens regardless of their age.
I am writing these words just after the Gothenburg Social Summit of 17 November 2017, a historical event at which the European Pillar of Social Rights was formally endorsed. This handbook already includes some concise information about the Pillar and it also gives due attention to the Commission's connected proposal for a directive on work-life balance. The proposal inter alia seeks an improvement of workers' rights to leave to care for family members, including for older relatives and it also aims at creating better conditions for the employment of older workers, in particular women.
I do hope that in future updates of this chapter AGE can report about the successful adoption of our work life balance proposal and about other progress in ensuring the rights of older persons. The manual shows that there is plenty of opportunity for readers who want to take an active part in the shaping of EU policies.
Vĕra Jourova
EU Commissioner for Justice, Consumers and Gender Equality
This online publication is co-funded by the Rights, Equality and Citizenship programme of the European Union.
You can access the final chapter of this handbook focusing on EU work on the human rights of older people through this link.
FOREWORD
by
Council of Europe Commissioner for Human Rights,
Nils Muižnieks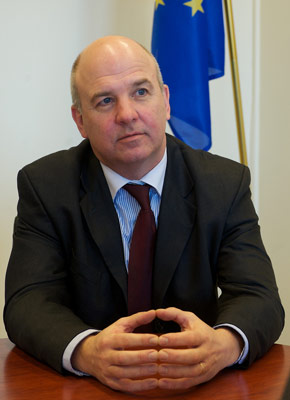 Europe's population is ageing rapidly. The proportion of over 65's in our societies has been increasing and will continue to do so in the future. This demographic shift brings with it reflection on how older persons exercise their rights in today's society, and new challenges which our societies must be ready to meet.
My mandate as Council of Europe Commissioner for Human Rights covers all human rights, and this of course includes the rights of older persons. In my work I have already addressed the impact that austerity measures can have on older persons and on their enjoyment of their rights, and I have dealt with age discrimination and issues regarding access to healthcare and adequate housing.
These are just some of the potential problems faced by European citizens as they get older. Older persons must not be excluded from society once they reach retirement age. They must continue to be included and play a valuable and active role in society, and should be involved in policy planning which affects them. In order to be able to do this, they must be aware of their rights and the mechanisms which exist to inform and protect them. As the older population grows, so we must adapt our policies and way of thinking to be more inclusive of older persons and their specific needs.
This Handbook, which brings together different sources of information in one easily accessible publication, is a useful tool for organisations advocating for the rights of older persons, and will also be useful to older persons themselves to further their knowledge and understanding of their rights. This chapter provides an overview of the work of the Council of Europe and how it can be used to promote and protect the rights of older persons.
Nils Muižnieks
Council of Europe Commissioner for Human Rights
FOREWORD
by
UN Independent Expert on the Enjoyment of All Human Rights by Older Persons,
Rosa-Kornfeld Matte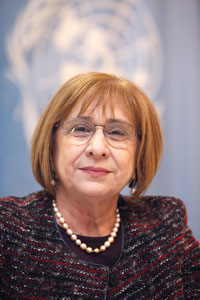 I am delighted to write the foreword to this online toolkit "Older Persons' Self-Advocacy Handbook".
As the first United Nations Independent Expert on the enjoyment of all human rights by older persons, my mandate is an inclusive one, and implies a responsibility to raise awareness of the challenges faced in the realization of all human rights by older persons, and to ensure that they receive information about their rights. The following Handbook focuses on international and regional human rights frameworks and institutional mechanisms that are aimed at protecting the rights of older persons and on ways in which they can be used by older persons themselves.
Population ageing represents one of the greatest transformations of our time. For the first time in history, humankind will reach a point at which there are fewer children in the world than there are older persons. Approximately 700 million people, or 10 per cent of the world's population, are over the age of 60. It is estimated that by 2050, the number of older persons will have doubled, reaching 20 per cent of the global population. This reality brings to light the importance of enabling older persons to remain integrated in society and allowing them to participate actively in the formulation and implementation of policies that directly affect their lives and well-being.
Older persons are often forgotten and left behind, but they have much to contribute to our societies, and it is crucial to promote a wider understanding of their role in order to build a society for all ages.
This Handbook makes an important contribution by giving visibility to, and promoting awareness of, the human rights of older persons. It is a toolkit that can be used by different stakeholders, including associations for and of older persons, which will empower them to claim their rights. As rights-holders, older persons should be able to exercise their rights in all circumstances.
Rosa Kornfeld-Matte
UN Independent Expert on the enjoyment of all human rights by older persons
FOREWORD
by
AGE Platform Europe President,
Marjan Sedmak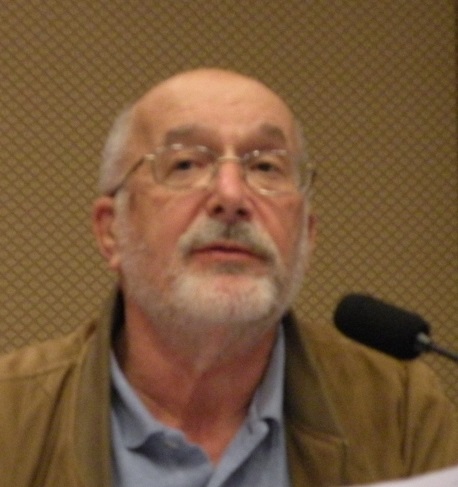 Respect and enjoyment of ones' human rights by all individuals is a fundamental feature of our democratic societies. The right to be respected and treated with dignity, to take part and be included in society may look fairly natural to some people, but can be a real challenge for some parts of our ageing population. And this is all the more true in these tough economic times, when fundamental rights tend to be overshadowed by economic concerns.
Maintaining and enhancing our basic European values of respect, solidarity and equality should remain the main priority guiding all EU external and internal actions.
As the President of AGE Platform Europe, I am very proud to introduce this human rights handbook, which we believe will help older people to better know their rights and increase their participation in society as rights-holders and self-advocates. Ultimately we hope that this handbook will contribute to better addressing the rights of senior citizens at international, European, national and local levels.
Involving the older population in the debates concerning them has been our overall objective and underpins AGE's work and structure. We are convinced that this is the most appropriate way of optimising actions and developing policies that effectively meet older persons' rights and address demographic challenge in a sustainable way, for the benefit of both individuals and society as a whole.
Marjan Sedmak
President of AGE Platform Europe
About AGE Platform Europe
AGE Platform Europe is a non-profit European network, which brings together about 150 non-profit organisations of or for people aged 50+, directly representing over 40 million older people in the European Union (EU). AGE aims to fight age discrimination and promote the rights of older persons; voice the interests and concerns of older European citizens and foster their involvement at EU level to shape appropriate policy responses; and raise awareness of ageing related issues and of the opportunities and challenges that arise from the ageing of the EU's population.
For more information on our activities visit: www.age-platform.eu