About the Self-Advocacy Handbook
Why are we launching this handbook now?
Older people's rights are gaining momentum as there is an ongoing international debate on how to improve their protection on the ground. Our intention is to clarify the state of the discussions and how older people can get involved in these; explain what human rights mean for this group; and how older people can use the existing European and international framework to claim their rights. This online handbook focuses on the legal and policy order of the United Nations (UN), the Council of Europe (CoE) and the European Union (EU).
What is older people's self-advocacy?
Older people's self-advocacy aims to give older people a voice so that they are able to influence policy makers, international bodies and other relevant stakeholders to support and implement actions that contribute to the fulfilment of their human rights. It addresses the inequality faced by this age group in fully enjoying their human rights like everyone else and may include encouraging appropriate law or policy making; requesting the establishment of guidelines on the implementation of existing laws; calling for greater visibility of older people's contribution to society or complaining in case of rights violations.
Who is this handbook for?
This handbook aims to empower older people as self-advocates and through their representative organisations to call for policy and legal changes necessary to allow them to enjoy their human rights; this is why it explains important concepts and processes and includes practical information on how older people can get involved in the relevant international and EU processes.
What can you learn from it?
The first chapter of this handbook explains what human rights are, and how international and European treaties aim to protect and promote them. Then, three separate chapters describe in detail the United Nations (UN), Council of Europe (CoE) and European Union (EU) processes that relate to the full enjoyment of older people's rights. The first part on the UN is included in this handbook, whereas the parts about the CoE and the EU will be further updated in 2016 and 2017.
How can you make most use of this handbook?
You may want to read the handbook from beginning to end or just focus on a specific part of it. Everything is possible and our intention is that our online handbook makes navigation through the different parts of the handbook easy and accessible.
The menu will always appear on the left of your screen. Using the index tab

on the top left of your screen you can select the chapter you want to read. This tab includes the full table of contents of the handbook. Clicking on a section will direct you to that part of the handbook. Otherwise, you can just scroll down and continue reading the sections one by one. To make the table of contents disappear, you just have to click on the index tab once more. As you read through the handbook, you can always go to the previous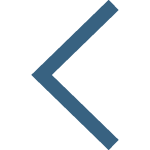 or next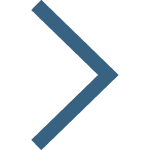 chapter, using the left and right arrows on the left of your screen and/or at the bottom end of each section that you are reading. If you want to be directed to the top of the chapter you are reading you can click on the circled arrow pointing to the top of your screen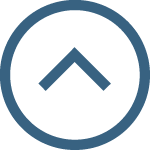 . If you click on the AGE logo you will be directed to the first page of the handbook.
Footnotes are indicated with a number like this "25". If you run your mouse over these, the sources of information and related links will appear in a box.
The part entitled 'About the handbook' is the one you are reading now, explaining the different parts of the document, how it was prepared and how it can be used.
General information about human rights can be found under the title 'What are human rights?' For those who wish to familiarise themselves with what international human rights law is, what are the state obligations to respect, protect and fulfil human rights and what is the difference between human rights and fundamental rights, this chapter is a good starting point. This part also includes a very brief overview of the human rights systems in the United Nations (UN), the Council of Europe (CoE) and the European Union (EU).
The chapter 'How does the UN provide for older people's rights?' explains in details the general UN human rights framework and how it can be applied to older persons as well as all UN actions and processes related to the rights of older persons, such as the UN Open-ended working group on ageing and the Independent Expert on the enjoyment of all human rights by older persons. Here you will learn what these processes are, how they interact with each other, what is their impact and how you can get involved with them.
The third and fourth chapters entitled 'How does the Council of Europe provide for older people's rights?' and 'How does the European Union provide for older people's rights?' will be completed in 2016 and 2017 respectively. For the time being, if you click on these chapters you will find a general description of these organisations' human rights competences and a list of relevant resources. This will give you a preview of what exists for older people in these organisations, while we are building the full versions, which will be comprehensive and will include a number of examples and practical information.
The four main sections of the handbook end with a chapter called 'In a snapshot', which provides a brief, user-friendly summary of the most important information contained in the main four chapters. The snapshot versions are also easily accessible through the 'Quick Links' menu on the left of your screen, which is marked with a plus sign . For every chapter we have moreover prepared a small quiz that you can take to test your knowledge and understanding of the main issues discussed in the handbook. You may access the 'Quiz' at the end of each chapter or through the 'Quick Links' menu. Using the same menu, you can also consult a 'Glossary' of the most important terms used and a list of related 'Resources', such as reports, websites and videos.
In addition, throughout the handbook you will find the following info-boxes and symbols which signal the introduction of different types of information that may interest you.

TIP
Here you will find practical advice about what you and your organisation can do to get involved. FOCUS
Focus points provide further information to deepen your knowledge in the areas tackled by the handbook. They may explain some issues in more details or direct you to further material, such as videos or reports which provide a more comprehensive picture of the issue.

HIGHLIGHT
Highlights include important pieces of information, in particular milestones in older people's advocacy.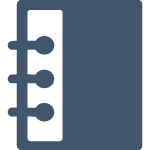 CASE STUDIES
Throughout the handbook you will also find case studies marked with a notebook sign. Case studies include concrete examples of how the issues discussed are applied in practice. They often provide an opportunity to underline the added value of an approach, instrument or process on the ground and give insights about how it might work in reality.
You will also notice as you read that some words are highlighted like this. In such cases, if you click once on these words and phrases, a small box containing a definition will appear. This is to facilitate your reading, especially in case you are not reading from cover to cover, as most these concepts are explained throughout the handbook. If there is another term that you don't know about, you can always look into the 'Glossary' or refer to the paragraph of the handbook that explains the specific process.
Although we have carefully designed this handbook as an online document to make it interactive and easy to navigate among its different parts, if you prefer, you can request a PDF or Word version that you may print or use with assisted devices. However, please bear in mind that some of the functionalities of the online version, like quizzes or active hyperlinks will not work on these versions. To receive the PDF or Word version you may send an email at info@age-platform.eu.
Where does the information in the handbook come from?
A lot of material fed into this handbook, in particular various publications of the UN Office of the High Commissioner for Human Rights, the Council of Europe and the EU institutions. Besides building on existing AGE work, such as factsheets, briefings and toolkits on the rights of older persons, the handbook also took inspiration from several online trainings and publications on human rights, including documents prepared by other NGOs, National Human Rights Institutions (NHRIs) and civil society organisations, which are listed under 'Useful Resources'.
What can you do next?
You are encouraged to share this handbook with your friends, other older people and contacts, include a link in your organisation's website and use the information herein to inform your organisation's work and trainings. We invite you to send us testimonials on how this handbook is useful for your activities and what we can do to further improve it. To communicate with us you may send an email to Nena Georgantzi, Policy Officer on Human Rights & Non-Discrimination: nena.georgantzi@age-platform.eu or to the general AGE Platform Europe email: info@age-platform.eu.
More information on older people's rights and updates on the handbook can be found on our website at www.age-platform.eu.