CHAPTER 3 - How does the CoE provide for older people's rights?
Although the Council of Europe has wide competences in the field of human rights, in most cases it creates 'soft law'. This means that member countries do not face sanctions if they fail to comply with the guidelines, recommendations and principles outlined in these documents. In addition to soft law however, the Council of Europe produces binding treaties, such as the European Convention on Human Rights and the European Social Charter. These instruments are known as 'hard law' because they give signatories legally binding responsibilities to provide for individuals' rights. This chapter of the handbook discusses the role of the Council of Europe (CoE) in promoting and protecting the rights of older people through soft and hard instruments.
3.1 What is the Council of Europe?
The Council of Europe (CoE) is an independent intergovernmental organisation founded in 1949 and headquartered in Strasbourg, France. The idea for the creation of a European organisation is often attributed to Winston Churchill who said referring to the United Nations, '[u]nder and within that world concept, we must re-create the European family in a regional structure called, it may be, the United States of Europe. The first step is to form a Council of Europe' 1.
The Council of Europe was established after the Second World War 'in order to achieve a greater unity between its members for the purpose of safeguarding and realising the ideals and principles which are their common heritage and facilitating their economic and social progress' (Article 1a of its Statute). Since its conception, the CoE has sought to represent a Europe of peace, based on the protection of three central values: human rights, democracy and the rule of law. The CoE currently has 47 member countries which together represent 800 million people. The membership of the CoE includes all 28 Member States of the European Union; no country has ever joined the European Union without first being a member of the Council of Europe.
As an introduction, you can watch this video presenting briefly the inner-workings of the Council of Europe and its work on democracy, human rights and the rule of law.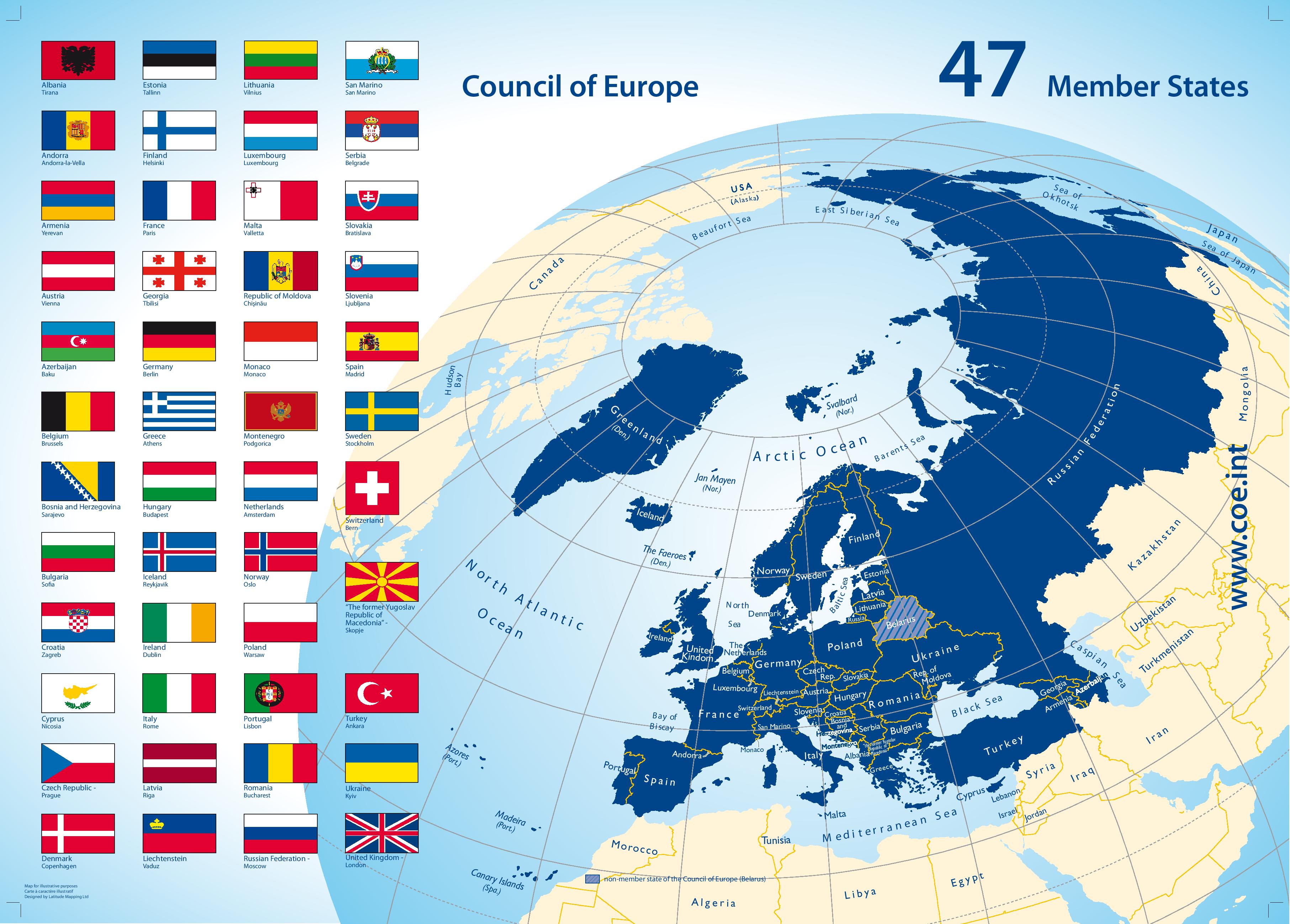 FOCUS
The role of national governments
National governments are directly involved with the Council of Europe in three distinct ways. The first is institutional: member countries and their elected representatives are democratically involved in decision-making processes in the CoE's Committee of Ministers, Parliamentary Assembly and Congress of Local and Regional Authorities (more information about these organs can be found in following sections).
The second role played by national governments is constitutional: they must sign and ratify treaties. Only once they have done so can a treaty be used to hold them to account. While all governments must as a minimum sign and ratify the European Convention on Human Rights, they are not required to sign all CoE Treaties, agreements or protocols. Thus, countries may be bound by different rules. This is particularly important for the protection of older people's rights by the European Social Charter, as a number of protocols have amended this treaty. For more information about how this works in practice, you can refer to the relevant section below.
The third element of national governments' involvement with Council of Europe actions concerns the implementation of treaties and soft instruments, which must be carried out within each country. Due to the specificities of different legal arrangements and views, implementation can take different forms depending on the country – but choosing between the many options is left to national governments.

TIP
To find out which Council of Europe treaties have been signed and ratified by your government, and thus what rules they are bound by, you can use this helpful tool, which has been provided by the Fundamental Rights Agency, and is specific to EU countries. To better understand how the European Social Charter applies in your country, please refer to Case Study 11.
Institutional structure of the Council of Europe
Please refer to following sections for more detailed information about these instruments, what they do and how they are relevant for you.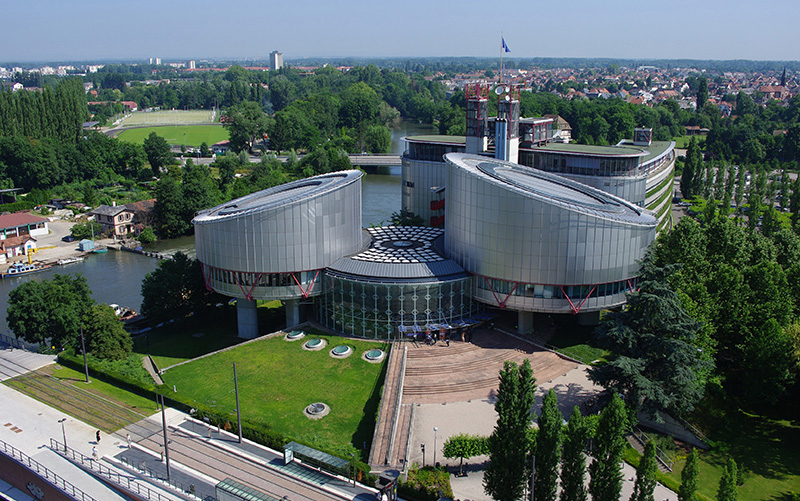 TIP
Follow the Commissioner's work in your country
All of the Commissioner's work is brought together into a yearly 'Activity Report'. This document can be used as a guide to the different publications and actions of the Commissioner because it provides an overview of all advices given, countries visited and reports published. To find out more about the human rights situation in your country, as reported on by the Commissioner for Human Rights, you can also follow this link, which includes country-by-country information.
Monitoring your national government
There are various ways that you can monitor and assess the work of your national government to improve the rights of older people on the basis of information and mechanisms produced by the Council of Europe. This could include ensuring that your national government is addressing older people in their reports and responses to the different CoE bodies. You should aim at getting to know who your representatives at the CoE are, in particular the members of the parliament involved in the PACE. Having regular contacts with your national representatives will allow you to bring to their attention issues of concern and advise them what further action is needed so that they comply with the CoE standards. Raising awareness of older people's rights in your country is equally important in order to empower older citizens to claim their rights, but also to remind public officials about their obligations and inform them on the situation of older people in your country.
Advocating for your government to ratify all relevant treaties, should they not already have done so, is particularly important. This is especially crucial in the case of the European Social Charter, its Additional Protocol and the Revised European Social Charter (RESC) because they are some of the most important international treaties in which older persons are explicitly mentioned. Moreover, the Collective Complaints procedure can only be used to challenge structural inequalities against older people in the countries that have signed the 1995 Additional Protocol to the RESC.
If your government has ratified a relevant treaty or agreement, organisations working of and for older people can still be involved in assessing its implementation. Just because a treaty has been ratified does not necessarily mean that it will be implemented effectively enough to provide all of the necessary protections for older persons. Assessments of existing legislation can take place using formal processes, such as the upcoming review of the Committee of Ministers' Recommendation on the promotion of human rights of older persons (see case study 15), or informal processes such as meeting with public officials and publishing positions, news and reports.

TIP
What is human rights monitoring and how to do it
The UN Office of the High Commissioner for Human Rights (OHCHR) defines monitoring as the "active collection, verification and immediate use of information to improve human rights protection". Monitoring allows NGOs to examine the situation on the ground and decide whether policy efforts are sufficient in order to ensure the equal enjoyment of rights, or, in the contrary, establish that weak policies lead to rights violations. For example, lack of support to informal carers can render older people more vulnerable to elder abuse; or the absence of a minimum income scheme exacerbates the risk of old-age poverty. Effective monitoring holds governments responsible for breaches of human rights law and can provide guidance about the changes that States need to make in order to comply with their obligations.

To understand how you can undertake monitoring in the field of economic, social and cultural rights you can look into a training developed by the Center for Economic and Social Rights. 'Defending Dignity' is a manual primarily addressed to National Human Rights Institutes, but is also a very handy tool for NGOs. It is also accompanied by a series of videos, illustrating monitoring methods and their impact.
Awareness-raising is one of the most crucial actions you can take on a national level. You can organise events, consultations, surveys or focus groups in your country or locality to discuss the barriers that older people face and what could be done to allow older people enjoy their human rights. You can get in touch with other civil society organisations, such as women's rights NGOs or national human rights institutions or equality bodies and work together to share expertise and/or influence government policies to benefit older people. You can call for a better consultation and involvement of older people at different levels, for example by the Parliament, government Ministries and local/regional authorities.

HIGHLIGHT
Rewarding civil society for the action on human rights
The CoE recognises the role of NGOs and activists in promoting human rights and has established two award schemes to acknowledge, reward and support their work. The Raoul Wallenberg Prize is given to groups, organisations or individual with exceptional humanitarian achievements. Likewise, the Václav Havel Human Rights Prize –honours outstanding civil society action in defence of human rights. These awards are not targeting only large international organisations. For example in 2016 a small local organisation from Lesvos, Greece won the Wallenberg Prize for offering help to refugees.